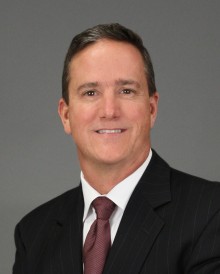 James M. Crum
Vice President
Jim Crum came to VSConsulting after many years working with the U.S. Army Corps of Engineers and Federal Inter-agency programs.
He combines a thorough knowledge of Infrastructure policy with many years experience working with projects in the United State and abroad.
James Crum built his career around leading teams of experts to solve difficult problems. He has worked with the U.S. Army Corps of Engineers, on Capitol Hill, with the Department of Homeland Security, with the Department of Army reconstructing Iraq, and for a variety of other agencies and clients.
"I'm a firm believer in what psychologists call the 'gestalt theory,'' he said. "I believe that collaborative teams prove that the value of the members working together is greater than the sum of their individual efforts."
Mr. Crum, a Vice President at VSConsulting Inc., worked for 18 years with the Los Angeles District of the Corps of Engineers before moving to Washington to work on national policy issues at Corps Headquarters and other Federal agencies. In addition to his consulting work, he is a registered lobbyist with Van Scoyoc Associates, an affiliate company, working with local communities, corporations, and other clients.
In Los Angeles, Mr. Crum handled all phases in the life cycle of infrastructure projects, from planning, design, construction, and operations, to emergency management. He served as Deputy to the Director of the Programs and Project Management Division during his last two years in Southern California, overseeing more than 75 District projects involving environmental restoration, water resource improvement, and navigation issues.
Because his career combines both national policy and overseeing individual projects, Mr. Crum can resolve complex issues from different perspectives. For example during the Iraq reconstruction program, he developed the policies governing a U.S. program to teach Iraqi engineers how to operate new power plants and other infrastructure. The State Department and the U.S. Embassy in Iraq adopted Mr. Crum's policy framework.
In 2001, Mr. Crum was selected by Corps Headquarters to take on special assignments in national and international infrastructure policy. At the Senate's Energy and Water Appropriations Subcommittee, Mr. Crum helped develop the fiscal year 2001 Energy and Water Appropriations Bill. He then helped align funding with Federal agency policy, working with the Office of Management and Budget and other parts of the Administration. Mr. Crum also spent a year as Director of National Policy for the Corps' hydropower program working with the Department of Energy on renewable energy policy and issues.
Soon after President Bush created the Department of Homeland Security in the aftermath of 9-11, Mr. Crum was called on to develop new infrastructure policies as Director of Infrastructure Recovery with then-Secretary Tom Ridge.
Following the invasion of Iraq, the Army selected Mr. Crum to lead its Washington Office for Iraq Reconstruction, providing policy support to over 2,000 infrastructure projects worth $12 billion. He ended his 2004-2007 tour of duty with the Army as Director of the Iraq Project and Contracts Office in Washington DC.
Mr. Crum earned a Bachelor of Science in Civil Engineering from Loyola Marymount University and his Master of Science from Stanford University in Water Resources Planning and Management.