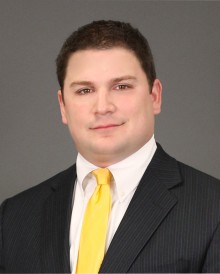 Thomas N. Quinn
Associate Vice President
Tom Quinn works for a variety of clients in his duel roles as a consultant and lobbyist.
After several years working in the U.S. House of Representatives, Mr. Quinn understands both government policy and private enterprise.
Tom Quinn, an Associate Vice President at VSConsulting Inc., has advised senior Members of Congress, as well as the leaders of Fortune 500 companies, billion-dollar defense contractors, small businesses, and universities.
Mr. Quinn is especially known for his grasp of the local political and economic dynamics that affect the outcomes of his clients' projects.
In addition to his consulting work for VSConsulting, Mr. Quinn is a registered lobbyist and Associate Vice President for Van Scoyoc Associates, an affiliate company.
Before becoming a consultant and lobbyist, Mr. Quinn worked as a senior level staff member for a current Cardinal on the House Appropriations Committee for six years. In that role, Mr. Quinn oversaw appropriations matters, provided policy advice, and worked to build public-private partnerships for economic development.
Also during his time on Capitol Hill, Mr. Quinn regularly worked the Congressional authorization process, which is sometimes neglected by lobbyists focusing too intently on appropriations. Mr. Quinn knows the authorization stages behind valuable new projects. He handled the SAFETEA-LU, which provided $244 billion for public infrastructure projects, and the Water Resources Development Act, which provided critical authorizations for the nation's water-related projects.
Legislative initiatives are only part of the story, though. Knowing the Federal marketplace's demands are as important as knowing the procedures and people involved in legislation. Even the best legislative initiatives must be husbanded through the bureaucracy to fruition. "Federal representation does not begin and end at the steps of the Capitol Building; the Executive Branch is just as critical to a client's success as working with Congress," he said.
A native of Oradell, New Jersey, Tom Quinn was educated in the Jesuit tradition at the College of the Holy Cross in Worcester, Mass., where he earned his Bachelor of Arts in Political Science with a concentration in Middle Eastern studies.