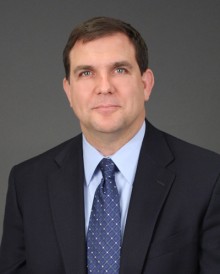 Michael Shupp
Vice President
After a distinguished career in the U.S. Marines, Mr. Shupp is puttng his considerable talents, experience, and contacts to work for a variety of clients.
In addition to combat experience, Mr. Shupp has worked in the halls of Congress and with difficult issues at the Pentagon.
After a spectacular military career that encompassed extensive combat operations, critical acquisition, operational planning, and legislative affairs assignments, Mike Shupp now puts his skills and credentials to use for national security clients as a Vice President for VSConsulting Inc.
"I like to take on the most challenging assignments, clearly defining objectives as a team and then pursuing them to meticulous completion," Mr. Shupp says.
In addition to his consulting work, Mr. Shupp is a registered lobbyist and Vice President at Van Scoyoc Associates Inc., an affiliate of VSConsulting.
As a U.S. Marine Corps officer, Mr. Shupp has led troops in the most important military operations of the recent past, seeing action in Kuwait, Bosnia, and Iraq. Most recently, he commanded the main effort during the Battle of Fallujah that cleared the insurgent-occupied city during the largest urban battle since the Korean Conflict.
Between field assignments, Mr. Shupp was counted on by the military's leadership to manage the sale of $1.5 billion worth of 1,100 Light Armored Vehicles to Saudi Arabia and to serve as Chief of Staff for the Nation's crash program to counter the enemy's deadly use of Improvised Explosive Devices in Iraq.
Mr. Shupp excelled as the Director for Legislative Affairs for the Marine Corps' House of Representatives Liaison Office and later as the principal advisor on legislative affairs to Admiral Michael Mullen, the Chairman of the Joint Chiefs of Staff. Mr. Shupp retired as a colonel in 2008 with 27 years of faithful and courageous service to the Nation.
For his clients interested in defense opportunities, Mr. Shupp sheds light on the requirements of the Joint Staff, combatant commanders, and the military services in the global war on terror. He provides a rare mix of field experience in recent combat operations, legislative affairs experience at the highest level of military leadership, and a comprehensive understanding of Defense Department acquisition principles.
Reared in Bethlehem, Pa., Mr. Shupp earned a Bachelor of Arts in History from the Virginia Military Institute and Master's degrees in Business Management from Webster University and in Military Studies from the Marine Corps Command and Staff College. He graduated from the School of Advanced Warfighting and numerous military specialty schools, and he was named an honorary graduate of the U.S. Naval Academy for his dedicated service to the Brigade of Midshipmen.
His personal decorations include the Defense Superior Service Medal with Oak Leaf Cluster, Legion of Merit with Combat "Valor" Distinguishing Device and gold star in lieu of second award, the Bronze Star with Combat "Valor" Distinguishing Device, Meritorious Service Medal with two gold stars in lieu of third award, Joint Service Commendation Medal, Navy-Marine Corps Commendation Medal, Navy-Marine Corps Achievement Medal, and the Combat Action Ribbon with gold star in lieu of second award.